Breadcrumbs
Mount Pleasant District Hospital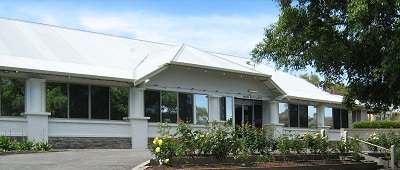 For all emergencies phone 000
For all hospital enquiries:
Telephone: (08) 8568 0000
Fax: (08) 8568 0001
Street address:
28 Hospital Road Mount Pleasant South Australia
Postal address:
24 Hospital Road Mount Pleasant SA 5235
Mount Pleasant District Hospital provides acute services ranging from in-hospital care for adults and children by local general practitioners to outpatients and aged care beds.
Patients may commence their stay at the Mount Pleasant District Hospital but finish their care at one of the neighbouring hospitals with specialist medical or allied health input when required. All hospitals in the area work collaboratively to support the patient care needs of the region.
Changes to Emergency Services at Mount Pleasant Hospital
From 4 March 2019, Mount Pleasant District Hospital will no longer provide overnight Accident and Emergency services between 6pm and 8am, due to a reduction in the number of doctors available.
Mount Pleasant residents requiring emergency medical assistance at any time are asked to call an ambulance by dialling 000, and they will be taken to the most appropriate hospital.
From 4 March, the Mount Pleasant District Hospital Accident and Emergency service will continue to operate between the hours of 8am and 6pm, 7 days per week.
From 4 March, patients who self-present to the Accident and Emergency service after hours will be assessed by nursing staff and transferred as appropriate.
Why is service changing?
The reason for this change is that the local GP practice, the Talunga clinic, has experienced an unexpected and sudden reduction in the numbers of available Doctors.
To date, all attempts to recruit additional Doctors have been unsuccessful and it is not possible for the remaining Doctors to continue to provide a 24 hour on call service for the Accident and Emergency Service.
As an interim measure, GPs from surrounding communities are providing temporary emergency on-call support to Mount Pleasant District Hospital until 4 March.
Any residents of Mount Pleasant that require medical assistance should call 000 immediately, where an ambulance will transport them to the most appropriate hospital.
Future Accident and Emergency services
GP Practices in our region are private businesses, responsible for recruiting and attracting their own staff.
Country Health SA is committed to supporting the local Mount Pleasant GPs to ensure they continue to provide medical services to the community, and is partnering with the Talunga Clinic to develop a sustainable model of care.
Country Health SA continues to work closely with the Rural Doctors Workforce Agency and local councils to develop incentives to attract GPs to work in regional areas including the Barossa.
Remember, in an emergency, always call 000.
Mental health emergencies
If you are experiencing a mental health emergency, please call 000.
Alternatively, contact the Rural and Remote Mental Health Service on 13 14 65 for mental health counselling, support and information 24 hours, 7 days.
Visiting hours
Visitors play an important part in any patient's hospital stay, and visitors are welcome.
Any visitors who are in the hospital building outside of normal business hours may need to register at the admissions desk or with nursing/midwifery staff and receive a visitor identity badge.
For security reasons some doors may be locked anywhere from 5pm until 7am. Nursing/Midwifery staff will be able to assist you with after-hours visiting as required.
Car parking
Parking is available on site at the front of the hospital. There is also disabled parking on site.
Disabled access
Mount Pleasant District Hospital has full disability access. If you have special needs and are unsure, please contact reception who will assist you with your specific enquiry.