General Practitioners (GPs) are pivotal in the management of patient care in the community. SA Health acknowledges that partnering and connecting with GPs is critical to improving health outcomes for all South Australians.
This portal provides GPs with information about strategic initiatives and programs SA Health is progressing to support GPs in their practice. For more information about how we are engaging with GPs, see the Frequently Asked Questions (PDF 186KB).
We welcome your feedback and suggestions about this portal to ensure that our communication is targeted, coordinated and effective. Please email feedback to Health.GPEngagement@sa.gov.au
Clinicians working in South Australia can now offer self-collection to their eligible patients. Find out more...
Find out how you can protect yourself and your family this winter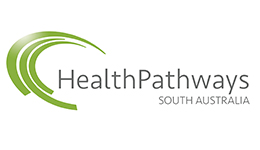 HealthPathways SA provides information and guidelines for General Practitioners (GPs) and health professionals to support the consistent management of patients in the community.